4CH H.264 1080P HD Wireless NVR Kits CCTV Security System IP Camera Sets For Home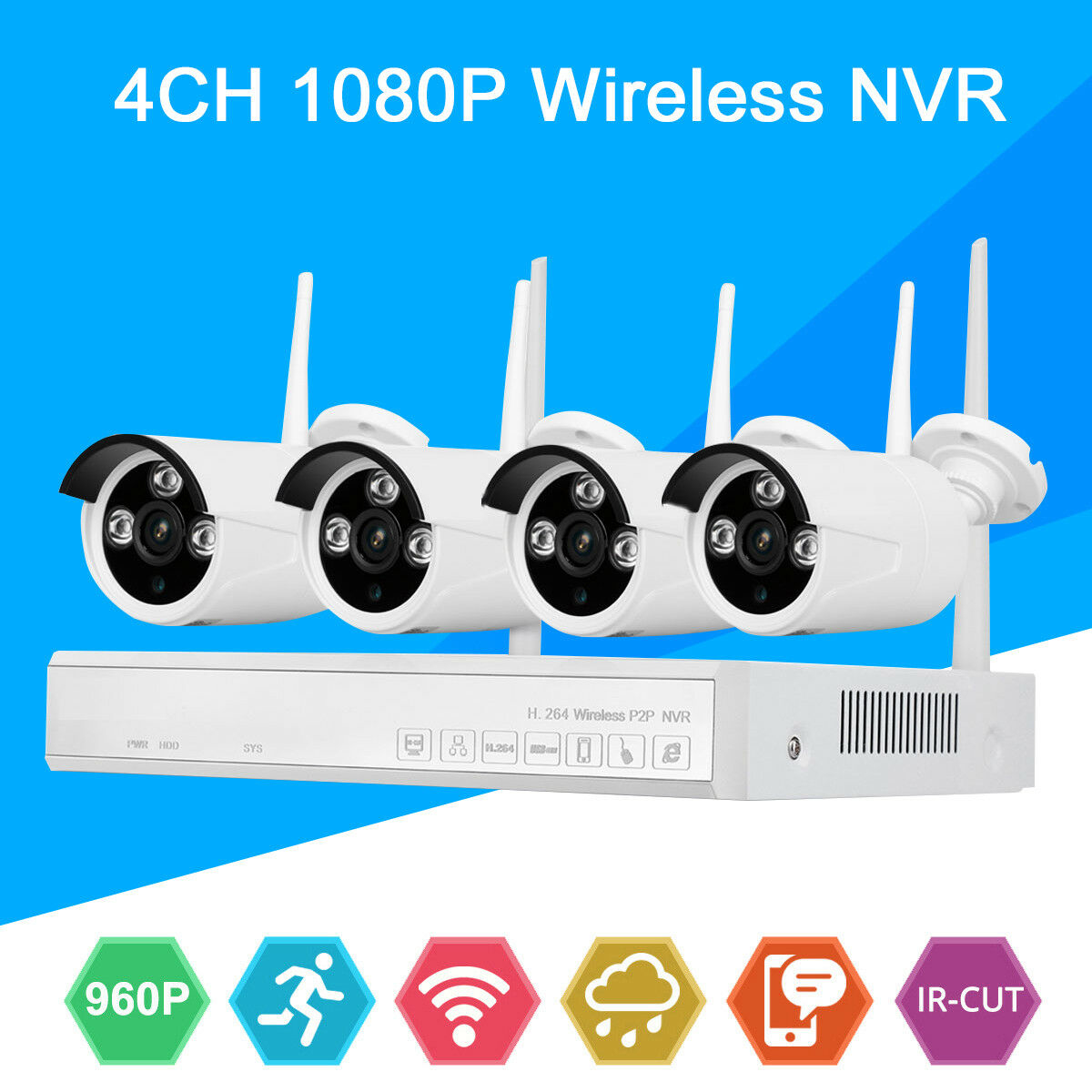 ◆ high-definition picture quality, image crisp and clear, wide-angle lens wide field of vision.
◆built-in dedicated wireless router, anti-jamming capability, safety and reliability.
◆wall ability, claiming wear two walls, found 3 blocks, 4 blocks!
◆no WIFI pair, out of the box ready to use electricity
◆ no wiring, no exposed video line, more beautiful and more subtle and more secure.
◆ simple installation, without the need to ask a professional to install the master that he can get!
◆wireless cable mix to adapt to various scenes.
◆P2P, remote seconds even, smooth screen, supports a variety of platforms phones, iPad, computers.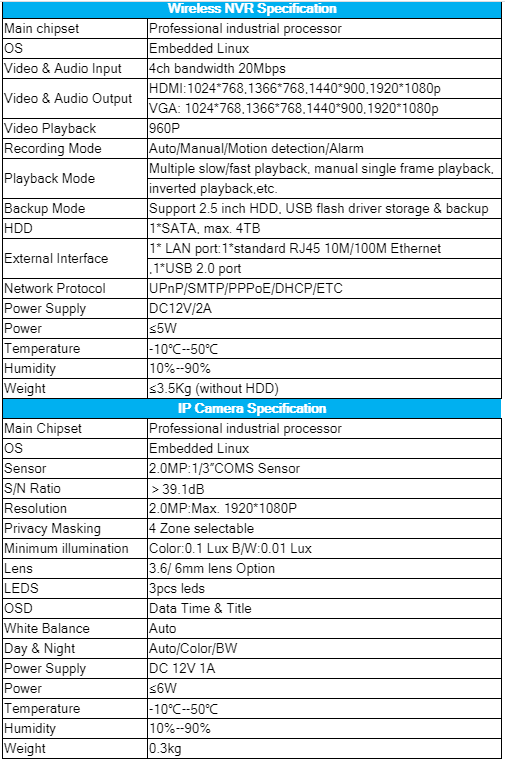 1 x NVR host
4 x Cameras
1 x Screw Kit (2 hard disk screws)
1 x 1m cable (IPC on the code used)
1 x DC 12V2A power supply (NVR with)
4 x DC 12V1A power supply (CAM with)
1 x Products Easy Manual
4 x Screw Kit (IPC mounting use)