Handheld Leather Fabric Cutting Machine Electric Scissors Rechargeable Shears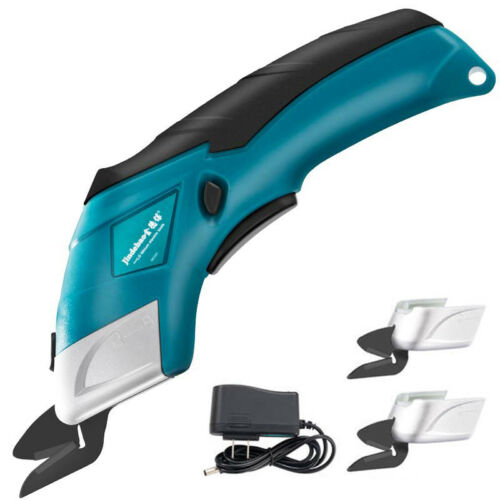 1. Lithium-Ion Battery battery-operated, lightweight and easy-to-use scissors are capable of cutting metal, carpet, vinyl flooring, cardboard, fabric and more!
2. The efficient blade design, compact size and rapid cutting action provide effortless control for curved and straight-line cutting.
3. It is the ideal tool for cutting all kinds of materials including Canvas, Carpets, Cardboard, Corrugate, Denim, Fabrics, Leather, Plastics, Tarps, Wallpaper, Vinyl and so on.
4. Without cumbersome cords to tangle or get in the way, this electric scissors offer optimal mobility and handling on the job well.
5. Application: For textile, fabric, plastic, cardboard and other materials cutting
Voltage: AC 110-220V
Battery capacity: 3.7V 1500mAH
Charging time: 70min
Use time: lasts 2-3 hours
No-load cutting frequency: 10000RPM
Product Size: 250 * 150 * 100mm
Weight: 1.5kg
1 x Electric scissors
1 x Charger
2 x Blades