Green Durable Dog Chew Toy Tree Branches Puppy Teething Toys Pet Toy for Dog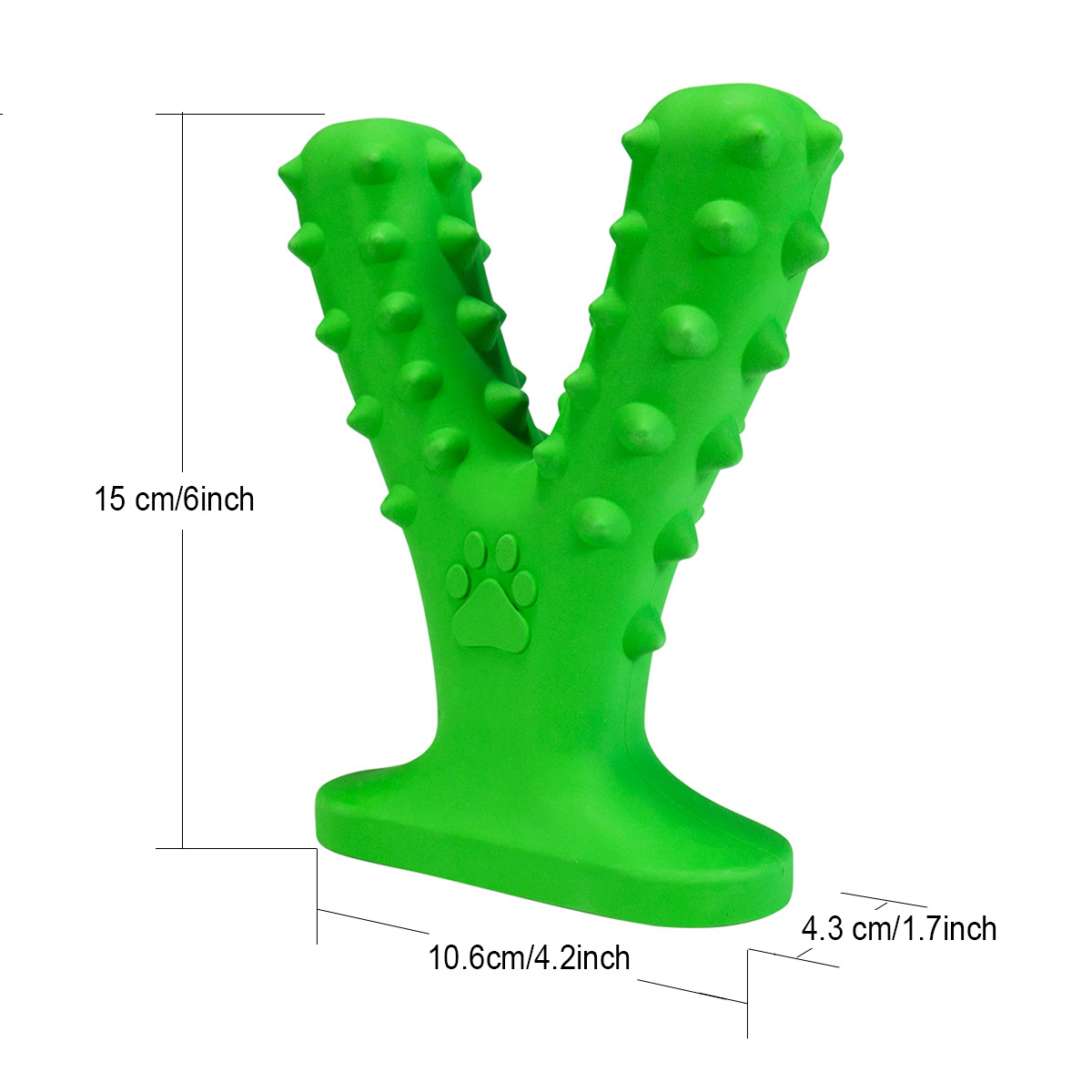 【 Treetrunk Design】
Regarding the size and design, it is suitable for large big dog playing and chewing. This toy weighs 350 g and its size which is similar to a small arm. Excellent quality and reasonable price.
【Milk Flavor
】We use only 100% real food ingredients for flavor and scent. This milk flavor attracts dogs to chew the toy repeatedly and keep them playing all the time.
【Durable Dog Chew Toy 】
There is no toy can be 100% indestructible,but this item large chewing bone teething toy is very durable and tough for use, made of natural rubber materials, no matter medium dogs or large aggressive chewer dogs this toy will be the best gift for them, bite resistant for long time playing.
Durable Large Size Rubber Dog Chew Bone for Aggressive Chewers Training Exercise To keep Pets Healthy.
1. Durable and tough, especially designed for strong, heavy, aggressive chewers dogs.
2. Durable dog chew toy, new texture design
3. Keep the dog's mental and physical stimulation, and most importantly, stay away from shoes and furniture
4. These indestructible dog toys are environmentally friendly and 100%recyclable. Safety and easy to clean.
Material: pure natural rubber
Product net weight: 310g
Product size: length 10.6cm width 4.3 cm height 15 cm
Product packaging: op bag and blister box packaging
Size: 18*15*5cm
Product weight: 350g
Application: small and medium dogs
1×Dog Chew Toy