Metal Mini Lathe Machine Mini Milling Machine DIY Woodworking Power Tools For School Teaching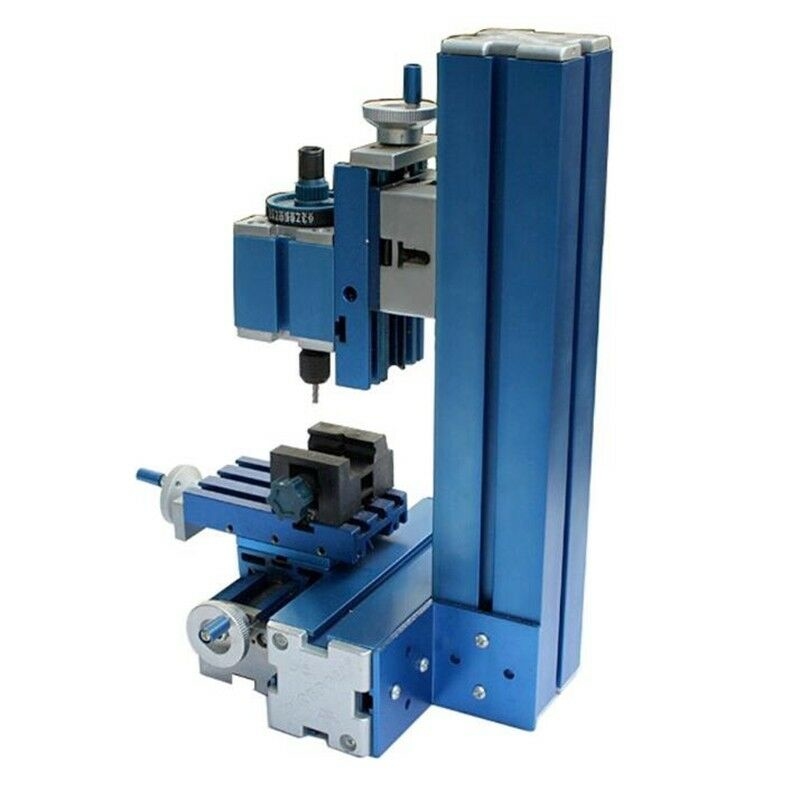 Youth Activity Center, School General Technical Room, Science and Technology Activity Room Equipment, Science and Technology Museum Student Science and Technology Creation.
The main components of the main shaft box, intermediate block, connecting block, tailstock, large slider, small slider, hand wheel, support and so on are made of metal. The quality of the product is improved, more durable and more precise.
Input voltage: AC100V~240V / 50/60HZ
Output voltage: DC12V 2A
Motor rated power: 12W
Motor speed: 18000r/min±15% of high speed motor
Low speed motor: 10000r/min ± 15%
Spindle speed: high speed motor 3000r/min±15%
Low speed motor: 1600r/min ± 15%
Spindle jump: <0.1mm
Large slider stroke: 45mm
Small slider stroke: 35mm
Vise clamp size: 25mm*35mm
Chuck specifications: ф1, ф2, ф2.5, ф3, ф3.5, ф4, ф5, ф6
Handle scale: 0.1mm/division
Packing size: 230mm*200mm*315mm
Weight: 2.8KG
Processing ability: It can process soft metals such as copper and aluminum.
1x mini milling machine lathe